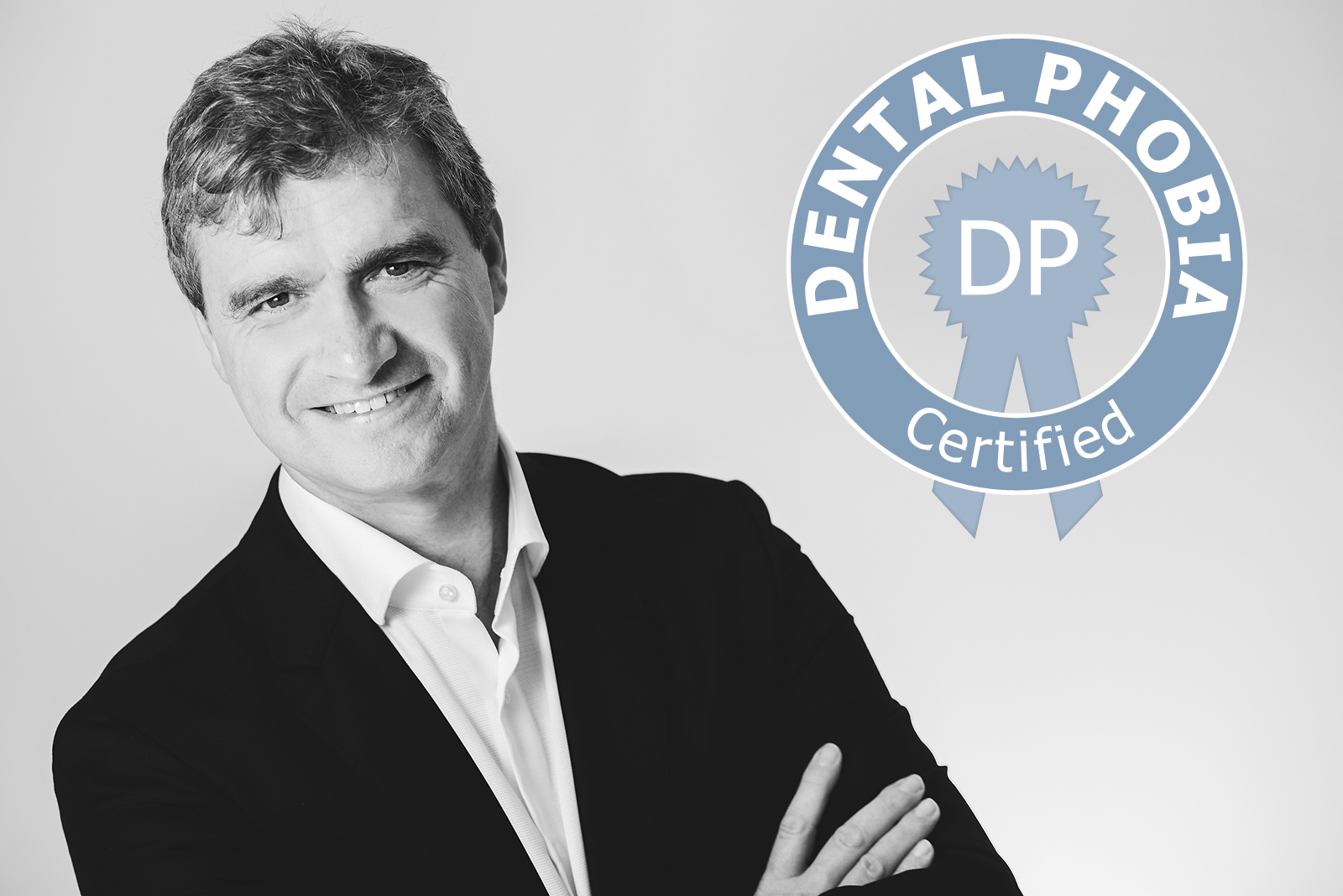 Nervous Patients
We welcome nervous patients and want you to know that you are not alone. Let us help you!
We understand that every person's fear/phobia is very personal to them. Many can be due to a negative past experience.
It is important to us to hear all about your phobia so that we can understand the reasons behind it and work towards providing you with the best care for your individual needs.
Dr Mark Gilbert is a Dental Phobia Certified dentist. Click Here to verify.
At Creative Smiles we like to treat nervous and very anxious patients, and do so on a daily basis. Most of these individuals have been recommended by our existing clients through their positive & pain-free experiences with our team, who they have come to know and trust.
Our goal is the same as yours! For you to successfully complete your dental treatment so you can smile with confidence and maintain a healthy mouth for life. We will work alongside you in any way we can to achieve this, making dental treatment an acceptable, normal part of your life.
There are many different approaches we can take once we have established what it is that triggers your fear and what you feel you can cope with.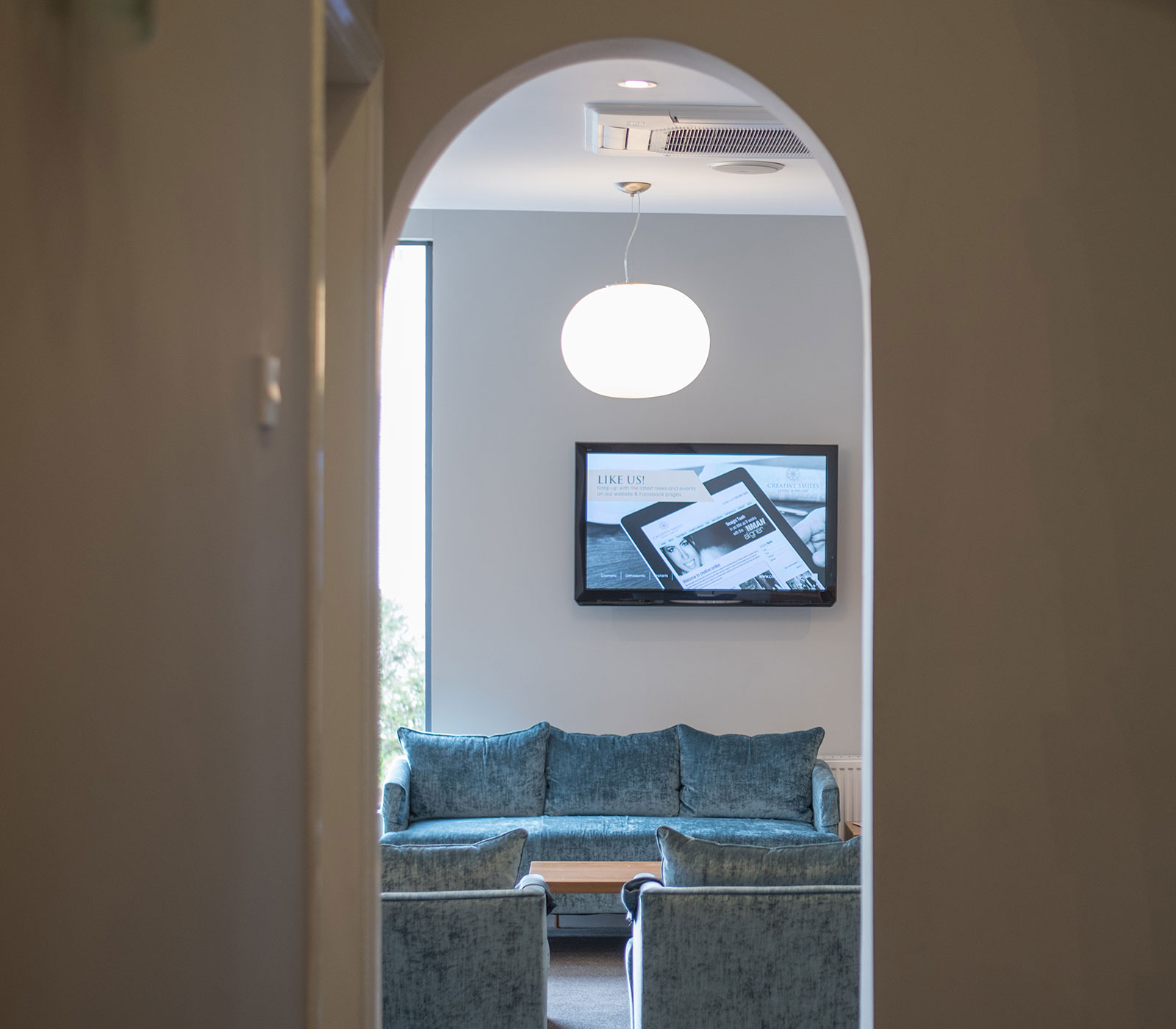 Years of fear reversed
This patient's teeth suffered because a major fear prevented her from seeing a dentist for more than 20 years. She recalls being so low in confidence that she would often cover her mouth when speaking.
But all that changed when she was introduced to Creative Smiles by her personal trainer. She said that meeting our team helped her to overcome her fears and get the treatment she needed in time for a big birthday.
Friends and family couldn't believe the amazing results we achieved. And even more amazing is that this former-phobic now looks forward to visits to Creative Smiles!
Relax
Never should you feel that you are not in control or that you are being 'silly'. Your fear should never be dismissed! Building a strong relationship of trust with the Dentist and our team is an important part of this process. Sometimes all it takes are regular breaks and a caring hand throughout the procedure. Kindness and gentleness goes a long way!
Various relaxation therapies are also available such as aromatherapy to eliminate the 'dental smell', relaxing music and comfortable surroundings. Oral medications may also be an option for you.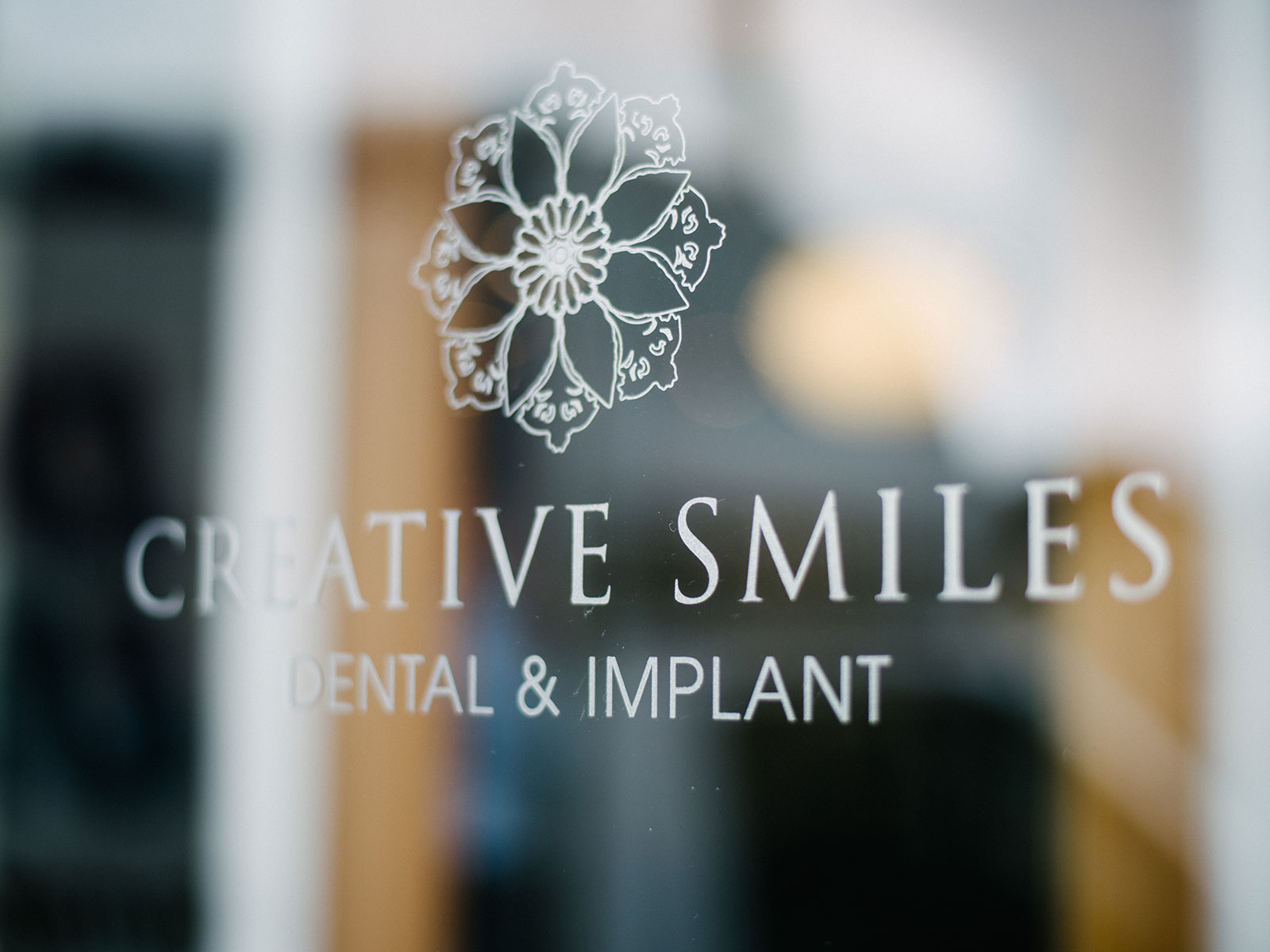 Sedation
Relative Analgesia also known as 'Gas & Air' is a fantastic relaxation option for children and adults. Unlike other forms of sedation this allows you to leave shortly after treatment and drive yourself home!
Many of our once very nervous patients are now proud long standing members of the practice who not only come to the practice for routine care but do so with ease looking forward to catching up with the team. They often tell us that once crippling fear of even thinking about the dentist is a distant memory and their only regret is not contacting us sooner! You can read about some of out patients journeys below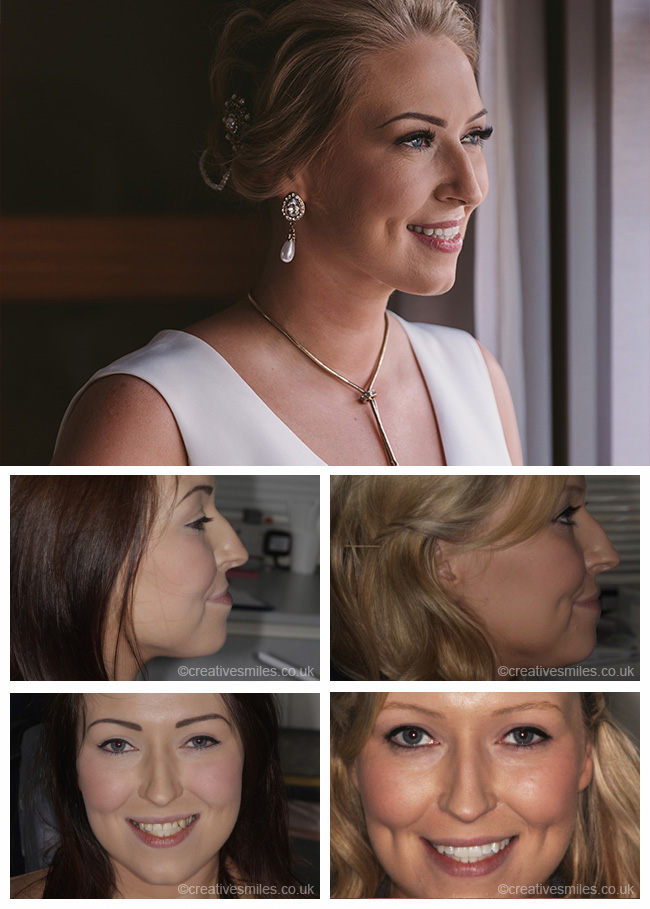 "I am over the moon with the results"
"Thank you so much for my new smile! As a nervous patient I never thought it would be possible to have my teeth straightened and I am over the moon with the results. I was very self-conscious about my teeth and would have laughed with my hand over my mouth, I now feel confident with my smile and am a lot happier with my appearance. Invisalign was a great choice for me at 28 as I didn't feel comfortable with traditional braces. The process was pain free and the 11 months flew by! Before coming to Creative Smiles I was nervous about visiting the dentist but now I don't give it a second thought. Thank you for making me feel so at ease and making the whole process enjoyable"
Photograph courtesy of Mark Barnes Photography

"The friendly staff all knew how nervous I was."
This case was completed with Invisalign and Cosmetic Bonding. "I had been going to Creative Smiles for a few years and was very happy with the practice. I am a nervous patient and have always wanted straight teeth but was afraid of having metal braces and didn't want an obvious brace. All of my visits were quick, on time and the friendly staff all knew how nervous I was. I am so pleased with the results and have two family members who now want Invisalign."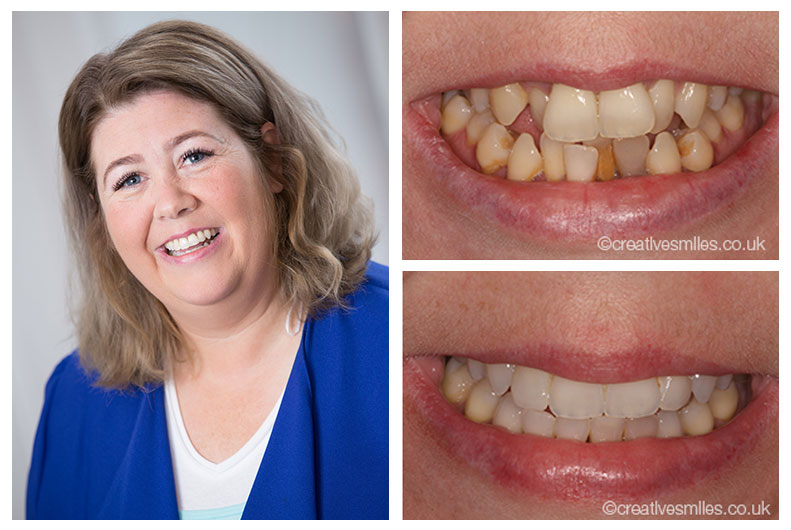 "Nothing could have made my visits better"
"I saw a video recording of myself talking and was appalled. I wanted to smile with confidence and not hide my mouth. A friend referred me to Creative Smiles .The service exceeded my expectations especially with my fear of dentists. Nothing could have made my visits better - they were always warm and welcoming. I would 100% recommend Creative Smiles. My confidence level is different and I am smiling more. Thank you! Xx"
Frequently Asked Questions
Dental phobia, or dental anxiety, is a fear of the dentist or any procedures. At Creative Smiles, we treat nervous patients with mild to severe discomfort or embarrassment surrounding receiving dental care. Nervous patients often avoid routine checkups and do their best to ignore emerging dental issues. This can leave you with worsening oral health problems. When you're experiencing dental discomfort, this can increase anxiety—impacting your mental health.
Is it normal to be afraid of seeing the dentist?
+
Dental phobia is probably more common than you think. Many people experience some degree of anxiety around dentistry, however, we frequently meet patients who have deep fears about treatment. For many, this fear comes from a bad experience which could have occurred at any point in their lives. Some patients develop a natural anxiety around dental care at a young age after seeing family members with similar phobias.
What can I do to help manage my fear of the dentist?
+
Fortunately, there is a lot you can do if you have a dental phobia. The first step is to talk to us about your fears. Visiting our practice during a quiet time of the day will give you the opportunity to meet some of the team and get used to being in the building. When you come for your appointment, bring a partner, friend, or family member for moral support. Distractions can also help. Bring something you can listen to music, an audiobook, or a podcast on. Noise-cancelling headphones are helpful as they block out any sounds which you might find triggering. Deep breathing exercises help reduce anxiety. By breathing in and out over a few seconds, you'll slow your heart rate down and send oxygen to your brain. A few minutes of slow and controlled breathing is often enough to alter your nervous system and prevent the release of further stress hormones. Grounding techniques can also help fight anxious feelings during your appointment. Exercises that pull your attention away from negative thoughts and to the world around you minimise stress.
What will the dentist do to help me feel more relaxed?
+
As a Dental Phobia certified dentist, Dr Mark Gilbert will take the time to discuss your specific anxieties and identify any accommodations we can make to help you feel at ease. These typically include taking things slowly so you feel like you can take a break if needed, finding ways to communicate anxious feelings during treatment, and providing sedation if required. By understanding your specific worries, we can take creative steps to help you feel more relaxed.
What is dental sedation?
+
We use Relative Analgesia, also known as "gas and air", a safe sedative that you inhale to make you feel more relaxed during treatment. Although you'll be completely conscious, you'll feel at ease and in an almost dreamlike state.
Can I drive after gas and air?
+
We use gas and air because it doesn't last too long. Other sedation methods can make you drowsy for hours after your appointment. With gas and air, you can leave and safely drive soon after treatment.
Get In Touch