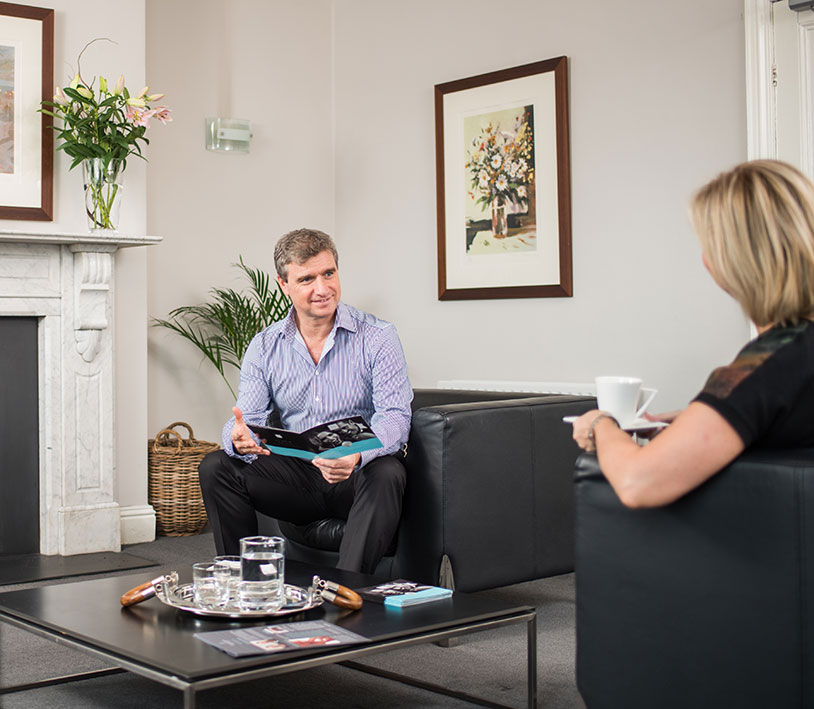 Smile Design
We use the principles of smile design to solve numerous cosmetic concerns such as:
Crooked or uneven teeth
Discoloured teeth
Chipped teeth
Worn down teeth
Replacing metal fillings
Designing Your Smile
Using information discussed at your consultation models are simulated using dental waxes. This technique then forms the basis of your trial smile.
GET IN TOUCH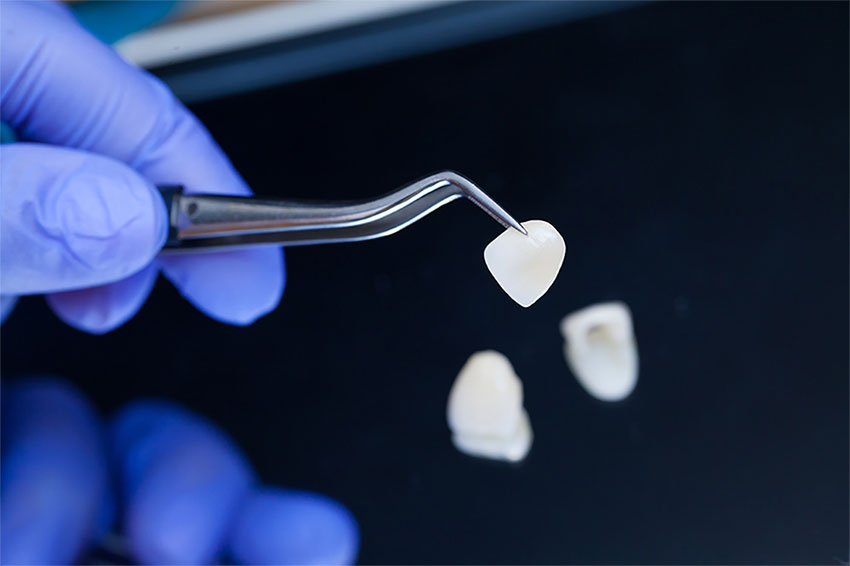 The Trial Smile
After careful preparation of your teeth we can then create natural looking temporary veneers to give you the trial smile. This is reviewed after a few days when you have had a chance to evaluate it for colour, shape, size and overall appearance. This technique allows changes to be made to ensure you are 100% happy with your new smile.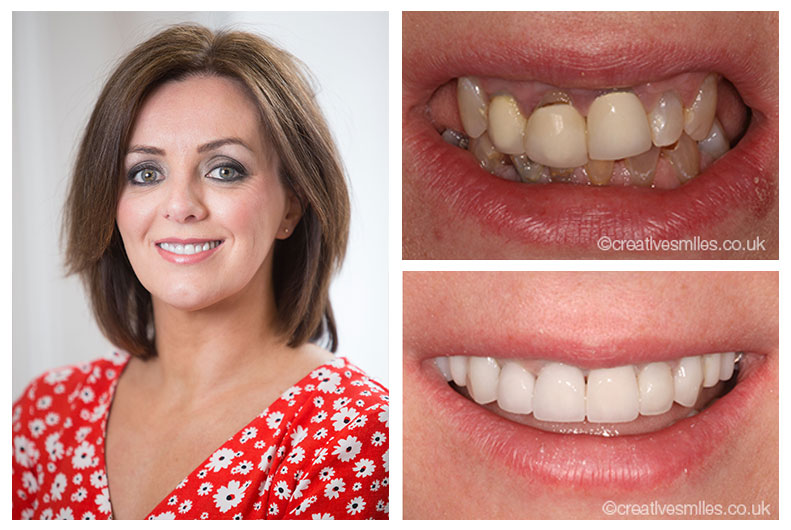 "The dentistry is on another level..."
A Creative Smiles Patient Journey... "My teeth were a very sensitive issue for me, it was really important to find someone I could trust and who was not afraid to help me. A genetic disorder meant that I lost and had to have teeth removed. This impacted on my daily life and confidence. Previous dentists did not want or have the experience to provide me with the teeth I had always dreamed and wished for until now. I researched online and the reviews, feedback and pictures highlighted Mark and the team's capability. Nothing could have made my visits better. The care, sensitivity and want from Mark and his team to help me was clear from day one. He never shied away from the aspect of time and work that was needed. My experience was better than I ever could have imagined from the start with reassurance and support from Leanne through to Mark and his nurse Lyndsey. The honesty and sensitivity shown made it so easy despite the procedures throughout. Mark and the team have the ability and confidence that I have always wished I could find and have transformed my smile, teeth and personality. The dentistry is on another level that I never knew existed or was possible. Mark has been honest from the start and I have trusted him to understand exactly what my issues were and how to give me everything I could ever want. I can now eat, smile, brush my teeth and look in the mirror without a care in the world. Thank you so very much!" This case was treated using a combination of Porcelain Veneers, Porcelain Crowns and Dental Implants.

"The service was excellent, everything from start to finish was perfect"
"I didn't like my smile and after looking at different places the Creative Smiles reviews seemed the best. The service was excellent, everything from start to finish was perfect. It has made a big difference to my life, I am looking my best and feeling my best, I can smile again! 😊" This case was completed using a range of tooth straightening, veneer replacement and tooth whitening.
Frequently Asked Questions
Smile Design incorporates several dental principles to address various aspects of the appearance of your teeth. With Smile Design, we can improve the appearance of your smile, making them brighter, straighter, and even.
What can a Smile Design treatment address?
+
Your Smile Design treatment could: - Fix cracked, chipped, and damaged teeth - Address crooked or uneven teeth - Remove stains and discolouration - Rebuild worn down teeth - Replace metal fillings
What are the benefits of Smile Design?
+
One of the most noticeable benefits is an improvement in the appearance of your smile. By giving you a brighter, healthier smile, we can also help you build confidence in your appearance. There are also health benefits to any damaged or worn teeth. Compromised teeth are more prone to developing cavities. By repairing these defects, we can help keep bacteria at bay.
Will I get to see my new smile before I commit to treatment?
+
Yes. We can provide mock-ups of how your smile will look after completing your treatment. We'll also give you a clear breakdown of the costs before you make your final decision.
Who is a suitable candidate for a Smile Design treatment?
+
If you dislike any aspect of your smile, a Smile Design treatment is for you. There are no specific health or lifestyle considerations which rule you out as a potential candidate for Smile Design.
Why choose a Smile Design treatment?
+
There are lots of reasons why Smile Design might be for you. Many patients have a smile transformation just before getting married, entering a new relationship, or embarking on a new career. Some people just want a new look to feel good about themselves.
How long does Smile Design take?
+
Every smile is different, and the length of your treatment will vary depending on the extent of the improvements we're making. Sometimes, we can perform the entire process over the course of two or three weeks, while other makeovers may take a few months.
Will the Smile Design treatment hurt?
+
No. We'll provide you with an anaesthetic before we perform any procedure. This helps prevent pain and discomfort to improve your overall experience. We also use minimally invasive techniques wherever possible and use the latest technology to improve comfort levels.
Get In Touch