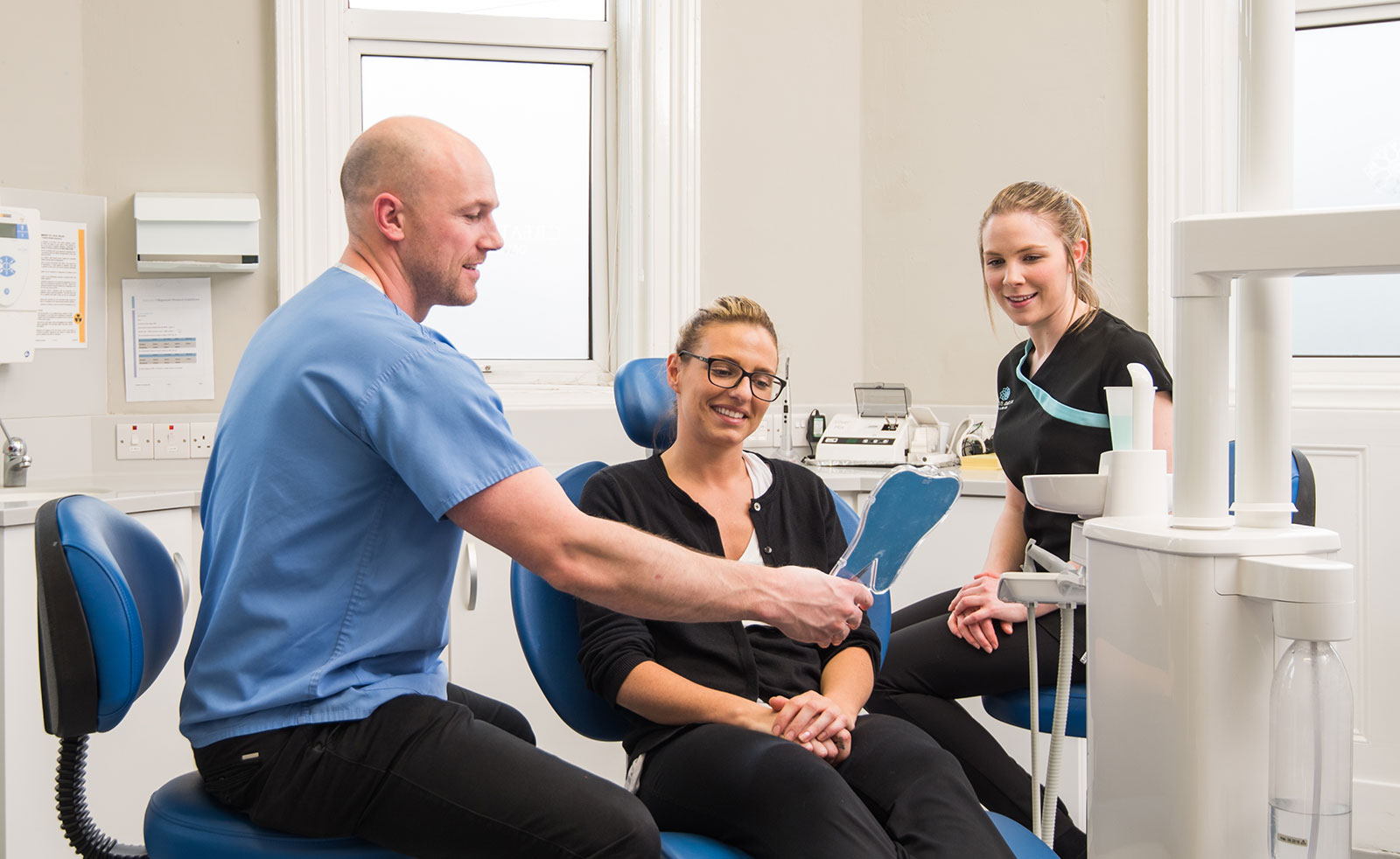 Prevention
In dentistry, prevention is always preferable to cure. Regular checkups and appointments with Creative Smiles helps to address problems like cavities, decay and gum disease before they have a chance to develop into more serious issues. Our friendly team is also happy to give advice and tips on maintaining a thorough oral hygiene routine at home.
Restorative Treatment
We offer the most advanced materials and laboratories for restorative treatments such as:
Root canal therapy
White Fillings
Removable dentures
Crowns
Bridges
Extraction – our focus is to prevent tooth loss and maintain a healthy mouth, so for us tooth extraction is a last resort.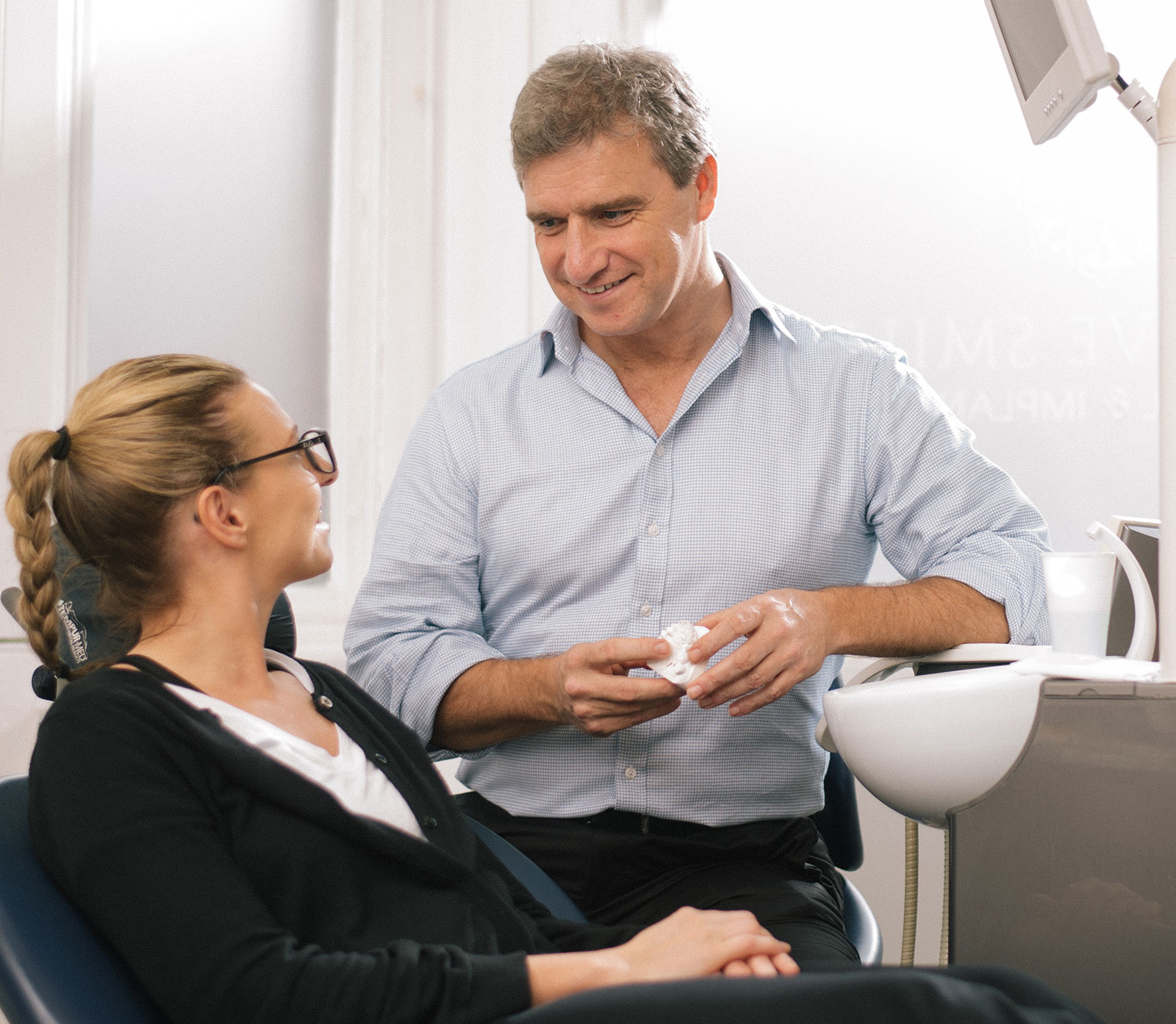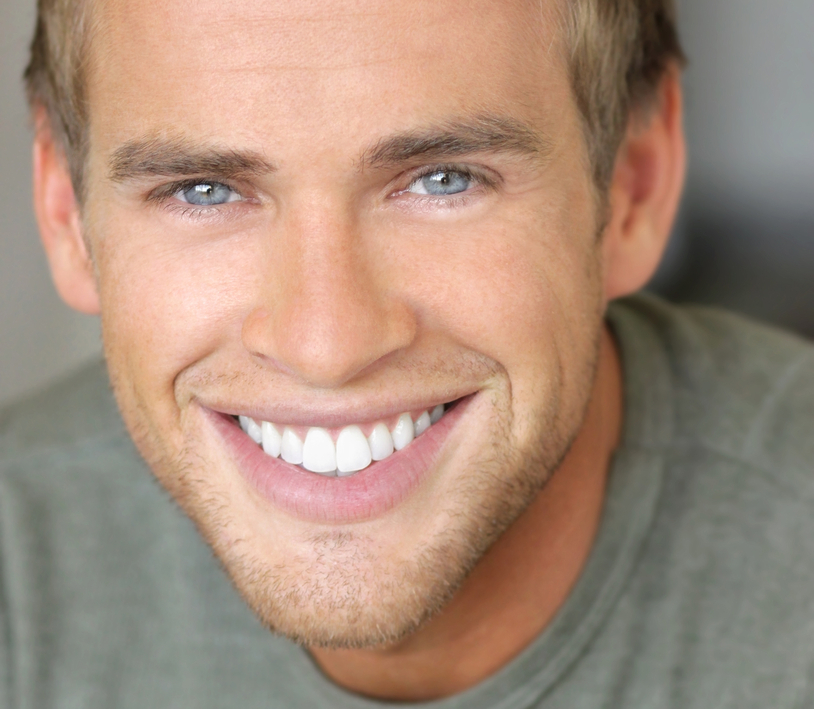 Hygiene Care
Get to know our in-house hygienist and therapist. Regular visits with them are the secret behind a healthy smile and our state-of-the-art hygiene equipment will leave you feeling fresher than fresh in the way that only a trip to an experienced dental hygienist can.
Oral Cancer Screening
Catching oral cancer early gives you the best possible chance of beating the disease. So you'll be pleased to know that oral cancer screening forms part of every routine appointment with Creative Smiles. It's just one of the ways in which we strive to ensure the very best levels of care for our patients.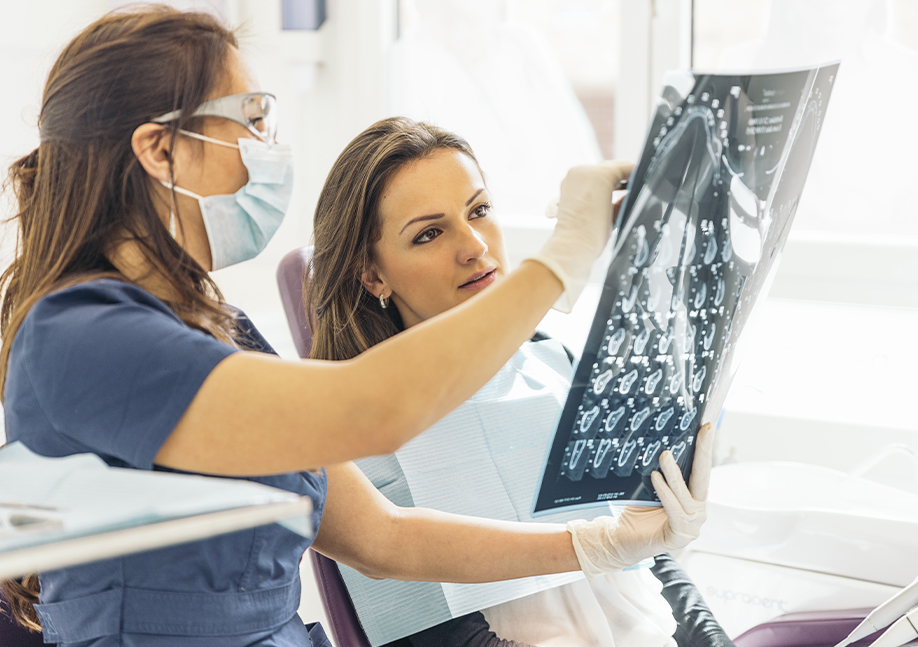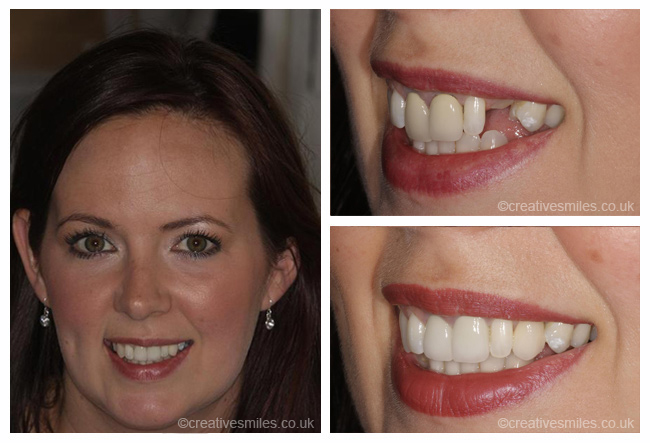 The customer service has been superb"
"Creative Smiles had been recommended to me by a friend. I was getting married and wanted a more confident smile. Being a nervous patient I was not keen on visiting the Dentist but after meeting Mark and the Team I was immediately put at ease. Their treatment co-ordinator Leanne explained the sequence of events to me and organised everything every step of the way making the whole experience fantastic. The customer service has been superb and I have been raving about this practice to everyone! I am so much more confident in myself with my new smile, amazing result!!"

"I can now smile again"
"I knew my teeth really needed sorted out but when one of them split I panicked as I felt unable to smile. I saw the results first hand that Mark had produced from his own completed cases and went to see him about what could be done. I would have no hesitation in recommending his work and the practice. It was in one word ''great'' and I can now smile again"
Gerard, Belfast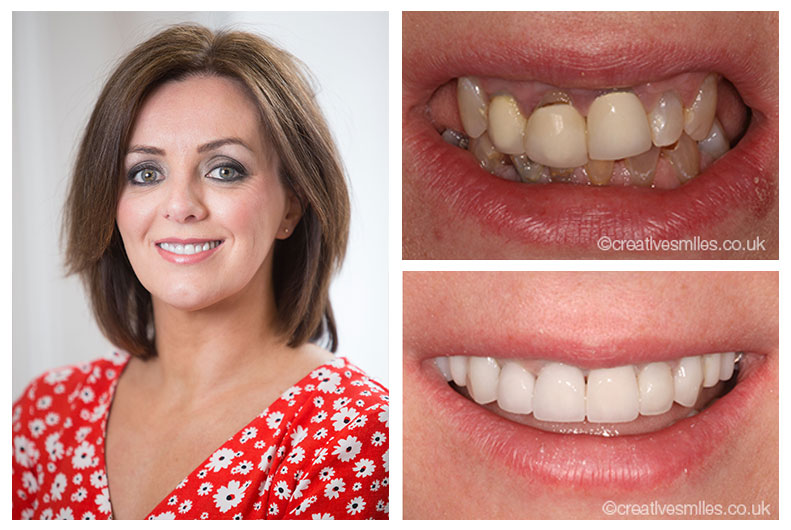 "The dentistry is on another level..."
A Creative Smiles Patient Journey... My teeth were a very sensitive issue for me, it was really important to find someone I could trust and who was not afraid to help me. A genetic disorder meant that I lost and had to have teeth removed. This impacted on my daily life and confidence. Previous dentists did not want or have the experience to provide me with the teeth I had always dreamed and wished for until now. I researched online and the reviews, feedback and pictures highlighted Mark and the team's capability. Nothing could have made my visits better. The care, sensitivity and want from Mark and his team to help me was clear from day one. He never shied away from the aspect of time and work that was needed. My experience was better than I ever could have imagined from the start with reassurance and support from Leanne through to Mark and his nurse Lyndsey. The honesty and sensitivity shown made it so easy despite the procedures throughout. Mark and the team have the ability and confidence that I have always wished I could find and have transformed my smile, teeth and personality. The dentistry is on another level that I never knew existed or was possible. Mark has been honest from the start and I have trusted him to understand exactly what my issues were and how to give me everything I could ever want. I can now eat, smile, brush my teeth and look in the mirror without a care in the world. Thank you so very much! This case was treated using a combination of Porcelain Veneers, Porcelain Crowns and Dental Implants.