Porcelain Veneers at Creative Smiles, Belfast
Veneers are thin layers of porcelain that provide a new front surface for your teeth. Here at Creative Smiles in Belfast we use very high-quality porcelain material from the best laboratories in the country to create our veneers. Their strength and appearance are similar to that of natural teeth. You can be assured you will be getting the most premium veneers in Belfast
GET STARTED
Watch this patient's journey
Veneers are used for an assortment of tooth problems such as:

Close tooth gaps

Elongate small or twisted teeth

Improve the colour of discoloured or darkened teeth.
The Creative Smiles Belfast Veneer Process
Following your initial assessment an additional two visits are required. During the preparation visit, the tooth is shaped before impressions are taken and sent to our Laboratory. Our "Smile Design" technique means we can change your smile on the same day that your teeth are prepared. You then wear your individually tailored 'trial smile' as a temporary measure until your permanent porcelain restorations are fitted just over two weeks later. Using the impressions, precise models of your teeth are made and working closely with skilled technicians together we create the final result. You will be shown the veneers in place to make sure you are completely happy with the shade and shape of the veneers before they are finally bonded onto the front of your tooth with a tooth-coloured resin adhesive.
More Happy Patients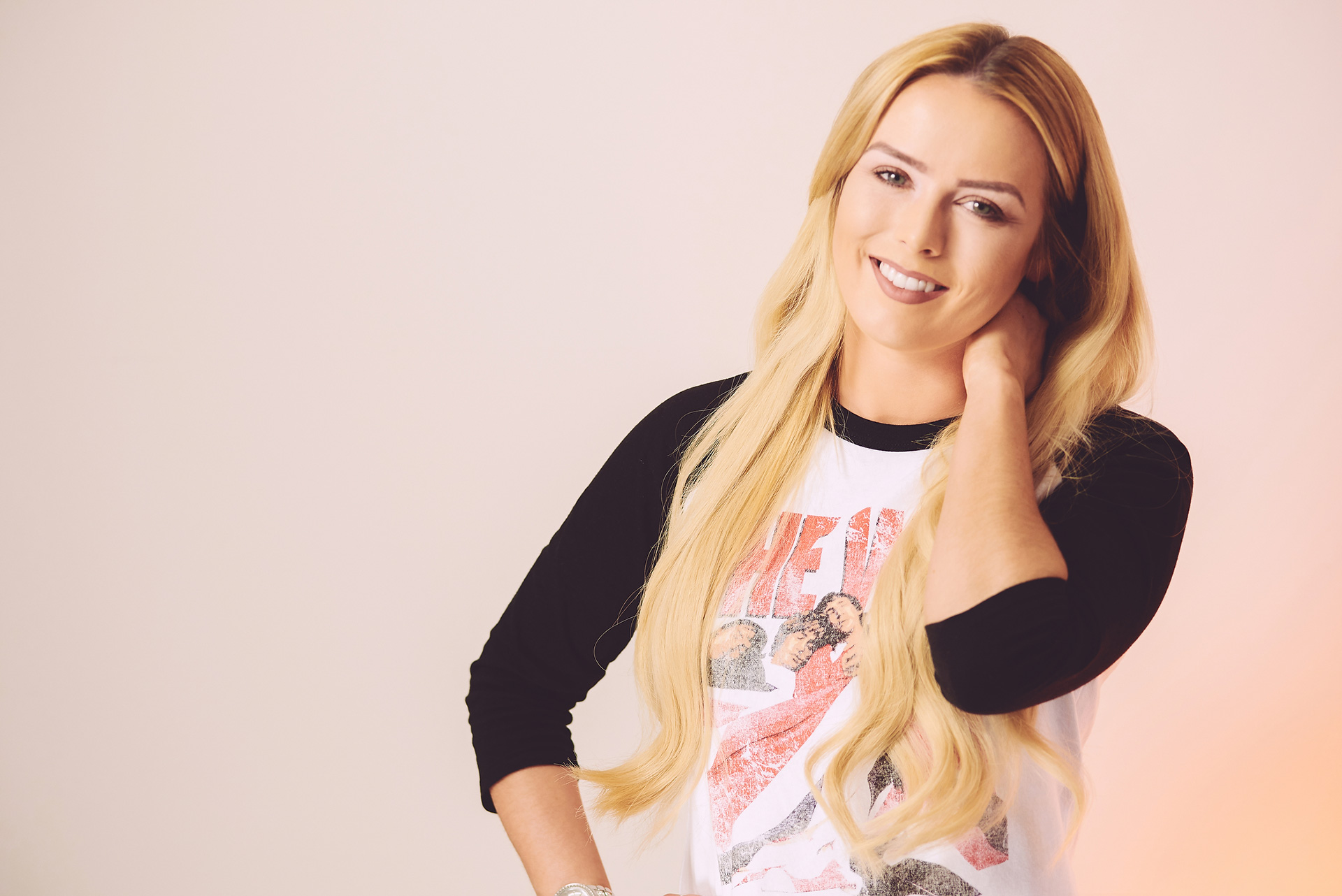 "The biggest difference has definitely been my confidence when I'm smiling"
"I wanted to feel more confident in myself, I did some research and found the Creative Smiles website very informative, especially their before and after pictures. I had three veneers fitted and cosmetic bonding on two teeth. I love my smile now, although it wasn't a massive procedure I feel that it has changed my whole smile. The biggest difference has definitely been my confidence when I'm smiling. So many people compliment my smile and how nice my teeth are."
Read more Testimonials

"I am looking my best and feeling my best, I can smile again!"
"I didn't like my smile and after looking at different places the Creative Smiles reviews seemed the best. The service was excellent, everything from start to finish was perfect. It has made a big difference to my life, I am looking my best and feeling my best, I can smile again! 😊" This case was completed using a range of tooth straightening, veneer replacement and tooth whitening.
Read more Testimonials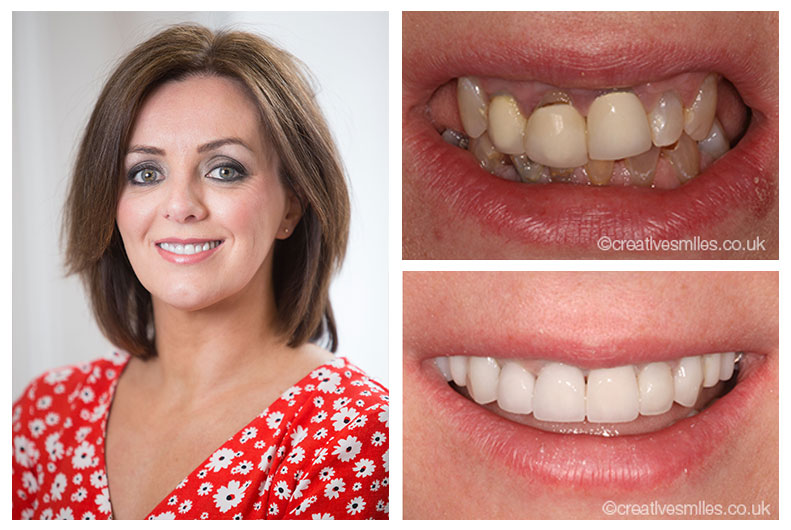 "The dentistry is on another level..."
A Creative Smiles Patient Journey... My teeth were a very sensitive issue for me, it was really important to find someone I could trust and who was not afraid to help me. A genetic disorder meant that I lost and had to have teeth removed. This impacted on my daily life and confidence. Previous dentists did not want or have the experience to provide me with the teeth I had always dreamed and wished for until now. I researched online and the reviews, feedback and pictures highlighted Mark and the team's capability. Nothing could have made my visits better. The care, sensitivity and want from Mark and his team to help me was clear from day one. He never shied away from the aspect of time and work that was needed. My experience was better than I ever could have imagined from the start with reassurance and support from Leanne through to Mark and his nurse Lyndsey. The honesty and sensitivity shown made it so easy despite the procedures throughout. Mark and the team have the ability and confidence that I have always wished I could find and have transformed my smile, teeth and personality. The dentistry is on another level that I never knew existed or was possible. Mark has been honest from the start and I have trusted him to understand exactly what my issues were and how to give me everything I could ever want. I can now eat, smile, brush my teeth and look in the mirror without a care in the world. Thank you so very much! This case was treated using a combination of Porcelain Veneers, Porcelain Crowns and Dental Implants.
Frequently Asked Questions
What's the difference between a porcelain veneer and a dental crown?
+
Dental crowns are used to cap a damaged tooth or implant. They are a complete restoration. Porcelain veneers are fine shells that cover the front and sides of a tooth, giving it a complete makeover.
How many appointments does it take to place porcelain veneers?
+
It typically takes two appointments to place veneers. During your first appointment, we'll remove a small amount of enamel to prepare your teeth. We'll also take impressions of your teeth to create your bespoke veneers. The next time we see you, we'll bond your veneers in position and complete your new smile.
How long do veneers last?
+
With the proper care and attention, your porcelain veneers could last for 10-15 years. After this time, we can replace them.
What problems can porcelain veneers fix?
+
Veneers are a fantastic way to improve the appearance of your teeth if they are chipped, cracked, discoloured, stained, or even misshapen teeth. We can also use veneers to close small gaps between your teeth and give them a uniform look.
Do dental veneers stain?
+
Porcelain veneers are stain-resistant; however, if you smoke or consume a lot of food or drink known to cause staining, your new teeth may become discoloured over time.
How do I look after my porcelain veneers?
+
The best way to care for your porcelain veneer is to brush your teeth morning and night, floss, use mouthwash, and visit us regularly for checkups and hygiene appointments. Porcelain veneers are durable; however, they are not as strong as your natural enamel. Avoid biting anything hard that could chip or crack your veneers.
Can I have veneers if I grind my teeth?
+
Bruxism (teeth grinding) could cause damage to your veneers. When placing your veneers, we will bond them tight to your teeth. Mouthguards can also help preserve your new smile. If you grind your teeth, we will discuss your suitability for veneers during your initial consultation.
What are the alternatives to porcelain veneers?
+
Several cosmetic treatments can enhance your teeth. Cosmetic bonding can fix many of the same problems as porcelain veneers. Teeth whitening will give you a brighter, healthier-looking smile, and crowns can cap severely damaged teeth.
Get In Touch