Everlasting bond
A wedding wasn't the only life-changing event on the horizon for this bride-to-be when she visited Creative Smiles.
Our treatment left her feeling fabulous and happy-ever-after.
Cosmetic bonding was the finishing touch to a Six Month Smiles treatment, along with a little something for a true white-wedding smile.
It can be used to treat the following concerns:

Repair chips and small breaks

Close gaps

Enhance the shape and size of your teeth

White specks on teeth
This simple technique requires only one visit to complete and does not require any anaesthetic, making it a comfortable and easy treatment for our patients. We use the most advanced dental techniques and highest quality materials for our cosmetic bonding treatments. Careful shade matching with the colour of your natural teeth and performing a final high shine polish ensure that we provide the most natural finish.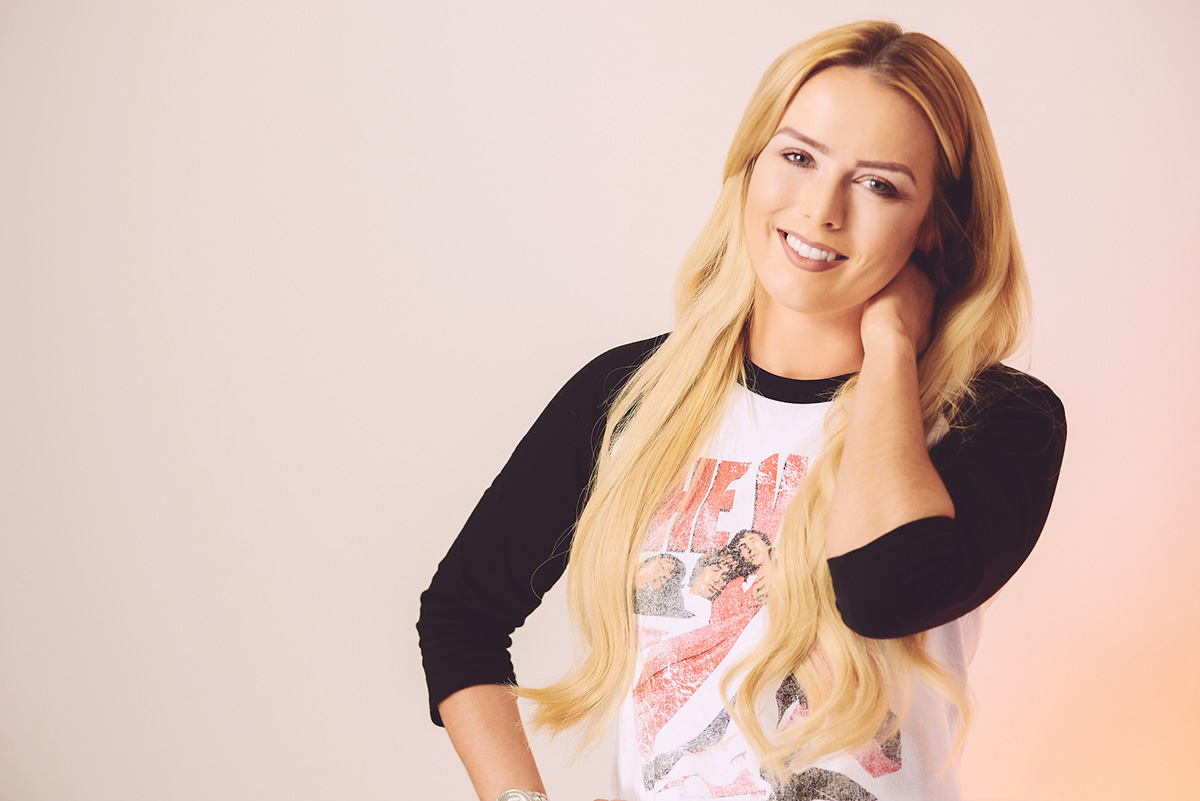 "The biggest difference has definitely been my confidence when I'm smiling"
"I wanted to feel more confident in myself, I did some research and found the Creative Smiles website very informative, especially their before and after pictures. I had three veneers fitted and cosmetic bonding on two teeth. I love my smile now, although it wasn't a massive procedure I feel that it has changed my whole smile. The biggest difference has definitely been my confidence when I'm smiling. So many people compliment my smile and how nice my teeth are."
Read more Testimonials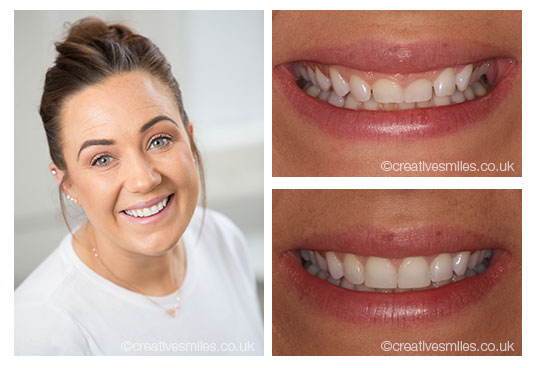 "Wouldn't dream of going anywhere else"
This Case was completed without any tooth preparation using a combination of Crown Lengthening, a Fixed Appliance Brace to align the teeth and finished with Cosmetic Bonding on the Upper Central Incisors. "I was getting married this year and wanted to improve my smile, it was something that had always bothered me. Creative Smiles were recommended to me by a friend and they did not disappoint. The service I received was above and beyond my expectations. From my first consultation with Leanne to dealing with Mark on a weekly basis nothing was too much trouble and I was made to feel so comfortable every time. I would definitely recommend them and wouldn't dream of going anywhere else. I was amazed at my results and was more than happy with the services I received."
Read more Testimonials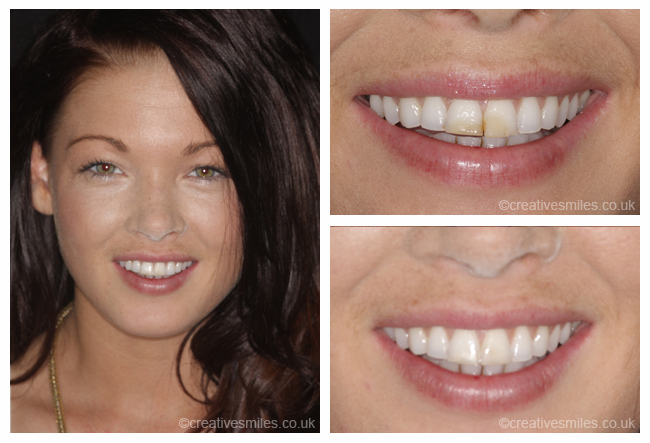 "I feel fantastic!"
"I really wanted to improve my smile, my sister had treatment at Creative Smiles and she recommended Mark. Throughout treatment the staff were really friendly. The result has been beyond my expectations and it has made a huge difference to me. I feel fantastic!"
DW
Read more Testimonials